How to Design Your Own Marketing Layouts: Learning About Graphics File Formats
Bitmap Graphics
Digital photographs,scanned images and graphics you find on the internet are examples of bitmap graphics.
The resolution and size of a bitmap graphic determines its quality. Most graphics you find on the Internet are not suitable for quality printing, although you can get decent results when you print them out from a web site or blog. You can't enlarge a bitmap without losing quality. If you download a very large graphic with low resolution you can improve the quality by resizing the image downward. When you shrink the size using a computer graphics program or smart printer, the image resolution goes up.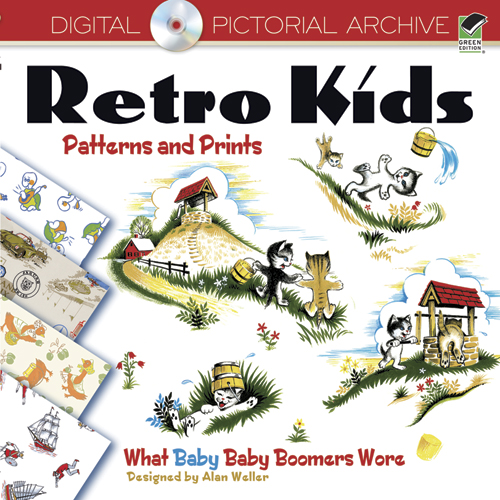 Retro Kids Patterns and Prints: What Baby Baby Boomers Wore - $19.95
Raster images (or bitmap graphics) are made up of individual pixels. Digital photos and graphics created in Adobe Photoshop, Corel PHOTO-PAINT or Paint Shop Pro are raster images.
When you are using raster images, you must always be aware of resolution (dots per inch or dpi) and the actual pixel dimensions. The pixel dimensions determine the size the image appears on your monitor. The resolution combined with the pixel dimensions determines the printed (output) size of the image.
Learn the basics about bitmap graphics here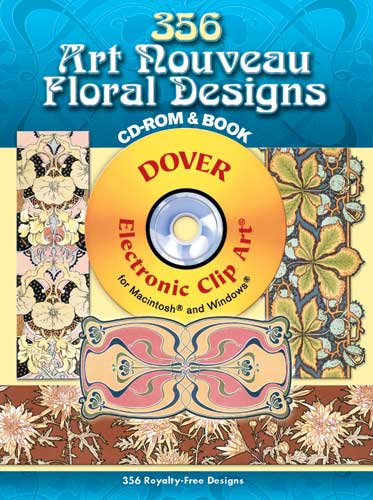 356 Art Nouveau Floral Designs CD-ROM and Book - $22.95
Vector Graphics
Shapes used by craft cutting machines, high quality printing shops and graphics made from outline fonts are generally created using vector images. Programs such as Adobe Illustrator and AutoCad create vector images that you can also save as bitmaps. You can enlarge a vector image to any size you need without a loss of quality as long as it hasn't been saved as a bitmap.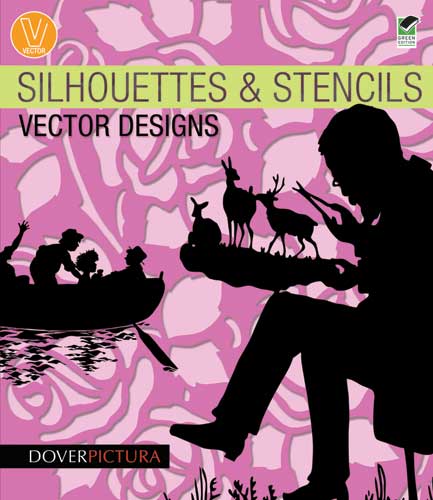 Silhouettes & Stencils Vector Designs
Vector graphics are made up of points, lines and curves that are created using mathematical equations. Unlike raster graphics, vector graphics can be resized without any loss of quality. The file size of vector graphics is also likely to be smaller then a similar raster graphic. Artwork created in Adobe Illustrator or CorelDRAW are vector graphics.
Learn the basics about vector graphics here